The Gentry Residences - LOCATION
PRIMELY LOCATED
Earlier, the complex's address was mentioned. Nothing could be more central than this. Competing with the Philippine's tallest building, The Gentry Residences and its forty three floors is well ensconced within Makati's central business districts and main recreational, shopping and outdoor spaces. From the complex's different vantage points, residents also have strategic and convenient access to health services and tertiary educational institutions which incidentally form an important part of the Philippine's cultural heritage.
Resonating with a majority Catholic population and its traditions, austerity is well-preserved within this prime living and working areas. Hedonism is given a stay of execution as popular day to nighttime entertainment areas – clubs, bars and restaurants – have replaced long discarded red light districts.

Ayala
The Ayala Center was commercially developed for a wide variety of uses, including cultural caterings, entertainment and shopping. As a primarily cultural district, it complements the commercial ethos of Makati. Making its own contribution towards carbon reduction, it encourages meandering by foot as opposed to traveling by car, in order to reach those exclusive shopping malls, movie houses and indigenous (local) restaurants. Residents and visitors have a wide variety of choices between household names and international brands.

The Greenbelt
This development, divided into five separate sections, also makes its contribution to multi-purpose use, resonating with the modern mall complex. There is an emphasis on entertainment and recreation. Generally speaking, clubs and bars open its doors as early as eleven in the morning and cater for patrons beyond the midnight hour.

Education
The number of tertiary institutions within the capital city are far too numerous to mention here. In the meantime, two distinct institutions are. The University of Makati is a public institution and is recognized as the city's main university. The Australian Catholic University forms part of the Manila Program. Other institutions include the Ateneo Professional Schools and the Asian Institute of Management.

Day and Nighttime Entertainment
Burgos Street is a landmark for revelers. It is one of those rare sanctuaries open to hedonists twenty four hours a day. Strip clubs, nightclubs, bars and restaurants all vie for the attention of regular party goers and tourists. A unique feature of this space is the variety of boxing disciplines on display for fans of the sport.
Nearby Landmarks :
Philippines Savings Bank
Philippine Bank of Communications
Procter and Gamble
Ayala Triangle Gardens
Palafox Associates
Philippine Prudential Life Insurance Co
XO 46 Heritage Bistro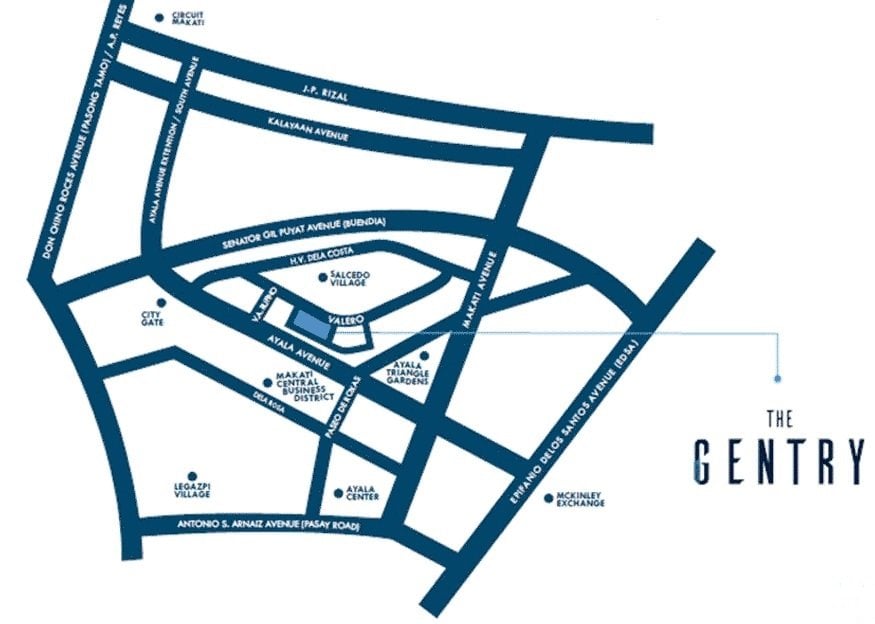 Parallel with the growth of real estate, city landscapes are continuing to transform and evolve, with Makati City being a prime example of this phenomenon. As the country's most established Central Business District, Makati first began as a swamp land, turning into an airport landing strip later on and then eventually evolving into the social and business hub we know today: an unrivalled business, financial, lifestyle, and entertainment centre of the Philippines